---
We will solve your request
with the greatest care and using latest
technology. We ensure you that your installation will be carried out efficiently, accurately and with attention to every detail.
We guarantee a trouble-free operation of your technology by permanent supervision combined with automatic diagnostics of sensitive equipment.
We provide a comprehensive range
of activities, from initial consultation through basic project study
to an implementation project,
including installation, commissioning
and operator training technology.
Water Treatment
Our solutions contribute
to Economy Optimization
and Safety of Operation
of Wastewater Treatment Plants.
Chemical Industry
Protection of large systems
of Pipeline networks transporting crude oil or natural gas brings many benefits to our customers.

Biogas
We provide continuous
and effective operation of Biogas Plants at home and abroad.

Food Industry
Proper utilization of residual materials can reduce the Energy intensity of Food production.
Conel Automation
has excelled in automation system design and installation for a wide variety of customers for more than 20 years. Conel Automation provides comprehensive solutions meeting demanding national and international certified standards.
Conel Automation belongs to the B&B Electronics global company owned by the Graham Partners private investment fund. It gives us the possibility to be an equal business partner for investment projects in Energy, Environment, Food Industry, Chemical and Petrochemical Industry.
Our company is active in many countries around the world, primarily in Europe, North America and South America. As a part of the B&B Electronics global group and its leadership in M2M (machine-to-machine) communication equipment, we address the market with the widest variety of remote connectivity and control capabilities.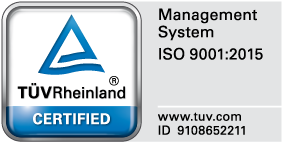 News
---