---
Process Automation & Electro Assembly
Conel Automation's number one goal is to utilize the latest technology and processes
to provide customers with the very best solutions for their projects.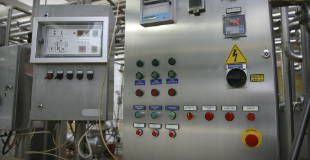 Our vast experience with automation and control systems combined with our electrical engineering capabilities allowed us to develop an unique competence in biogas plant control systems design and installation.
Our added-value consultation and services include:
Technical Solution Analysis
Design Services
Project Management and Cost Optimization
Construction and Installation
Support from Commissioning to Operation
Operator Training
Hotline Service and Technical Support
Warranty and Post-warranty Service
Preventative and Periodic Maintenance
Process Optimization
Simultaneous Management of Multiple Projects
Customer care does not end with installation. Conel Automation provides ongoing technical support
and operator training to ensure long-term, trouble-free installations. The preventive and incidental maintenance
of completed projects is provided by our qualified personnel. Our long experience in providing industrial services is an added value for our customers.
Realization of Automation SolutionS INCLUDES these steps:
Installation of Electrical Equipment of Low and High Voltage
Switchboard production with respect to ISO and GOST norm
Instrumentation and Control (I&C)
System Integration
Application Software for Process Control Systems
Software for Monitoring and Visualization
Central data Collection and Evaluation
Commissioning
Revision
Are you interested in product and process automation? Write to us
---
---