---
UzStroyExpo and UzEnergyExpo trade exhibition in Tashkent Uzbekistan, 17th - 19th September 2014
22.09.2014 08:52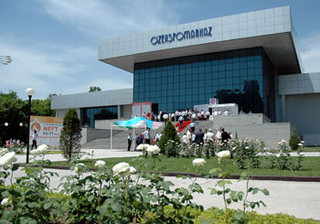 We entered the Uzbek market through this international trade show of engineering and energy industry. The event was held under the auspices of Czech Trade and the joint exhibition was commissioned by the Integra s.r.o. company.
The UzEnergyExpo and UzStroyExpo 2014 are key trade fairs in Uzbekistan.
The UzEnergy Expo show is aimed at production and distribution of energy, lighting, electric devices, cable lines and networks, while the UzStroy Expo focuses on general engineering, infrastructure, construction industry, transport, building materials, heating, air conditioning and sanitary facilities. Engineering and energy are key areas of the Uzbek industry, and that is why both fairs enjoyed great attention and attendance.
---
---
Свяжитесь с нами
Conel Automation s.r.o.
Hradecká 131/45
500 11 Hradec Králové
Czech Republic
помощник: +420 493 034 059
сервисный отдел: +420 605 535 389
E-mail:
© 2021 Conel Automation s.r.o. – все права защищены
Страничку изготовила eBRÁNA s.r.o. | Изготовлено в системе CMS WebArchitect | SEO a internetový marketing